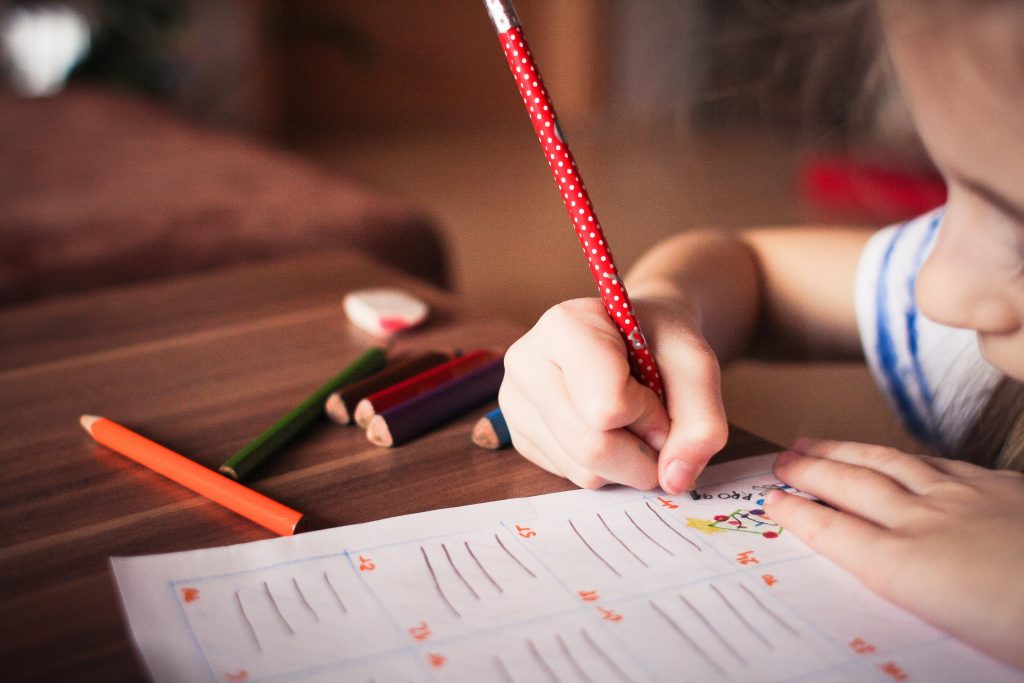 In this updated reality we are all currently living in, we are all learning the new normal as we prepare our children and ourselves to work from home. The teachers are getting the lesson plans organized and the school district is getting the technology ready but what can you do to help your child be successful? Our team has employees that work exclusively from home and we shared our best practices with you last week. All of those tips for working from home can be your starting point for your child as well. 
Maintain regular working hours. For your child's benefit, be sure there are set school hours during the week. The consistency will be important for forming strong habits and clear boundaries. 

Take Breaks. During the school day your child will have multiple movement breaks worked into their schedule including physical education, switching classes and recess, to name a few. Continue to encourage your child to take walks, run and play. 

Communicate with your coworkers regularly to stay connected. Encourage your child to call, text, email, FaceTime and Zoom with their peers and teachers. Some teachers are offering "class meetings" during this time and your child should log in for that much needed social interaction. While the focus is on "social distancing" in the news, Dr. Mary Lelwica, Clinical Psychologist shared "The news keeps repeating the words social distancing. What they need to say is physical distancing because social interactions are more important than ever. While people practice physical distance the last thing they need to feel in all of this is less socially connected to others."

Keep a designated office space. There is not much to add to this one. Your child needs to have a designated and clean desk or workspace away from distractions. 

Set ground rules with others in your home. Tell other family members of the designated learning areas and times for school work and be sure to eliminate distractions and avoid interruptions. Remember even very soft whispering can be a distraction for some of us. Be sure to continue to monitor what websites and apps your children are using to make sure the digital access does not take them off task.   Focusing on learning and schoolwork will be enough of an adjustment for these young minds, be sure the whole family works together to have respect for each other. 
Over the next several weeks we will be collecting additional tips from various teachers, students, professionals and parents to share with you. If you have any tips to share please feel free to send them to joy@renhead.com.