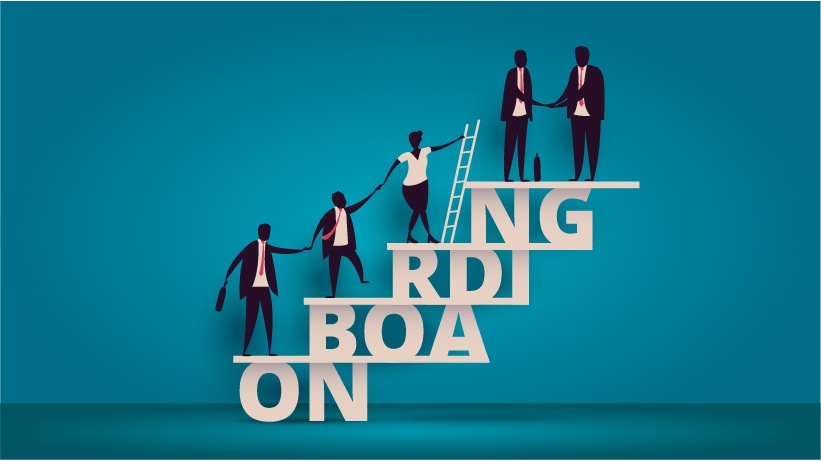 As companies begin to revamp their processes in this new reality they will find that many things have changed, including onboarding task items and the construct of the work environment. Due to the high productivity levels of workers forced to work from home during the pandemic and their ability to help their companies pivot quickly, some of the largest companies in the world are switching to a remote staff wherever feasible. Google, Twitter, Facebook and Nationwide Insurance are just a sampling of the powerhouses making the work-from-home switch. Google is even providing their staff with a home office allowance.
The trickle-down effect of converting to a remote workforce or bringing a workforce back into the office after a pandemic, will include updating processes and introducing a whole new way to onboard new and existing workers to ensure productivity and safety for all involved. Renhead has been operating within a remote work model since our inception. While we have happily been sharing our tips and tricks for getting yourself organized, as businesses slowly begin to ramp up, it is time to focus on how your company will adapt. Will your workforce return to full scale and onsite? Will you have scattered work shifts or less desks? Will you continue to offer remote capabilities and what will that look like? Whatever you decide, the last few months have proven that we must stay flexible.
Onboarding is just one component to consider and it will more than likely need to be adapted and modified several times as we navigate this new normal. The world has changed and keeping workers healthy has become paramount to how a business operates. Adjusting and adding to your onboarding tasks will be necessary. Making sure it is done quickly while maintaining efficiency will be critical and the software tools you use to support these new processes is just as important as the people behind it. Renhead's onboarding module now includes options for implementing wellness perimeters to keep the onsite workforce safe and other important onboarding tasks to ensure your workers at home have the equipment and training they'll need to be successful.
Whatever changes you decide your company needs to move forward please know that Renhead is here to support you. We are so proud of all of our clients that have successfully managed these unprecedented pivots and continue to look for additional ways to innovate new ideas to make your (work) life as simple as possible again.